Naked Winemaker
Johan Kruger
South Africa
Ratings

8,320

Followers

3,364
Follow

Johan
Johan's Wines
South Africa
4 wines
1 style
South African producer who makes 5 star wines!
When Johan started Kruger Family Wines, he'd just tossed away a cushy Stellenbosch job to follow his dream. But money was tight. He ended up renting a place to make his own wines and spent all his time on the road selling them – the last place he wanted to be.
....That's when you came along! With your help, we happened upon Johan – and knew he was just the kind of insanely talented, up-and-coming winemaker Angels were born to champion.
Now Angel funding is poised to help Johan to plant new vineyards (and rescue old ones!) expand his winery and his whole operation. He's gobsmacked by all the love and support!
Vineyard Location
Johan Kruger's Story
Johan Kruger's Story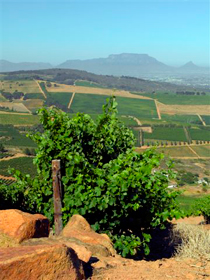 "I do not consider winemaking to be a job, it's a way of life. I feel really fortunate to be involved in this wonderful industry. Oh, and it's great that I don't have to wear a tie, in fact, I don't even own one!
My father bought our farm in 1980, slowly but surely vesting the vineyards on the right sights, I became involved in the farming side in 1998 and once the bug bit me, I could not resist making wine from our amazing grapes. Our first vintage of Chardonnay in bottle was awarded the young wine maker of the year award as well as 4.5 stars in Platter and Wine magazine. Once one gets to work with such an amazing product, there is no turning back. . . .
I absolutely love Burgundy and every aspect of it, so I try and respect the terroir we are given to work with. Further still, I follow a very natural way of winemaking, working gently with the grapes and guiding the grapes ( vineyard ) to the bottle. Our wines also develop very slowly in both barrel and bottle, so this sometimes requires a lot of patience.
I work very closely with my Dad - 28 years working together but it's all been worth it. He's very proud of what we do with the grapes, and neither of us would change what we do for the world.
How would I describe myself? Like a champagne - full of energy and pleasure!"
How green is Johan's vineyard?
"We're as green as we possibly can be and we're definitely non-interventionist. We try to get the vineyard to the barrel and then to the bottle. We do not use any additives in the wine except for a small amount of sulphur just before bottling. I believe that everything one does or adds to the wine takes away from the natural flavour."
Johan's Archangels
7,673 Posts, 4,839 Likes, 411 Followers
Greetings. My name is Doug and I joined Naked Wines in 2016 through the introductory Voucher. Looking back, it was one of the best moves I have made. Great Wines at Great Prices and Guaranteed Satisfaction. Come on in folks, the waters here are excellent. Cheers 🍷